Headmaster: Timothy Hobbs MA (Hons)
The founder and Headmaster of Hall School Wimbledon, Mr Hobbs was educated at Eastbourne College and St Andrews University, where he read Mediaeval and Modern History. He began his working career training as an accountant with Pricewaterhouse Coopers. He joined Hill House International Junior School in 1984 where he taught English, History and swimming. For three years he taught skiing and was head of the Swiss branch of Hill House at Glion sur Montreux. He established Hall School Wimbledon in April 1990 in a room in Wimbledon Village (see History of the School).
Mr Hobbs teaches History to Year 7 and leads all school field trips within the UK and abroad. He divides his time equally between the Junior and Senior school and tours both buildings, joining classes and lunches every day. He is responsible for ongoing educational innovations at the school, which have included the Flint and Pyrite homework system©, the RaRe (Reading and Research) programme and lately the AwE (Assessment with Exemplar) report writing system. He skis and cycles, collects rare books and designs gardens, including the gardens of both Hall School Wimbledon premises.
Principal: Jonathan Hobbs MA Ed (Open), Adv Dip Ed Man, Adv Dip Biomech, DO, Dip RG&RT
Brother of the Headmaster, Mr Hobbs joined Hall School Wimbledon in 1999 in a largely administrative role with day-to-day responsibility for the running of the Junior School. Also educated at Eastbourne College, he went on to study Remedial Gymnastics and Recreational Therapy at University Hospital of Wales and then Osteopathy at the British College of Naturopathy and Osteopathy and the British School of Osteopathy. He practised osteopathy for 15 years, specialising in postural analysis and rehabilitation and served as a founder member and Deputy Director of Education of the General Osteopathic Council until 1999.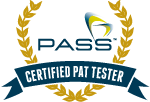 The Principal is responsible for personnel, financial and estate management and, together with the Headmaster, all strategic planning of Hall School Wimbledon. Mr Hobbs teaches a 'Learning to Learn' module to Year 11 GCSE pupils. He is married to Julia Hobbs, the Registrar, and has two daughters, who have both attended and subsequently worked at the school. Mr Hobbs plays Masters hockey at Wimbledon Hockey Club and has a keen interest in bushcraft, survival skills and woodland crafts.
Deputy Head of the Senior School: Clare Gaye BA (Hons), PGCE
After reading French at Exeter University, Miss Gaye studied for a PGCE at Oxford University. Her first teaching post was at Hill House International Junior School where she taught English and was Head of the Girls' 11+ Section, advising parents and preparing girls for entrance examinations to day and boarding schools. When Mr Hobbs established Hall School Wimbledon, she joined him, initially on Friday afternoons to teach Latin, and then full time from September 1990.
As Deputy Head, she manages the timetable and staffing for the Senior School. She is in charge of all admissions to the Senior School and mentors the Year 9 children through the process of choosing their GCSE subjects. She is also a deputy designated member of staff for safeguarding and child protection issues. Miss Gaye learnt to play the piano at a young age and enjoys classical music, especially opera. In her free time she likes walking, skiing, photography and writing poetry.
Deputy Head of the Junior School: Susan Harding BEd (Hons)
Mrs Harding is a native of Ireland and joined the school in September 1994. She is the Deputy Head of the Junior School and Section Head of Preparatory Years. She teaches English and prepares children for LAMDA examinations (Speaking Verse and Prose). In addition, she is also a deputy designated member of staff for safeguarding and child protection issues. Previously she taught at schools in Ireland and in North London. She has two children who attended the Senior School. In her spare time she enjoys reading, walking and keeping fit and she supports London Irish RFC.
Head of SENCO: Jan Healey BSc (Hons) Math L (Open)
Mrs Healey joined the school in April 1993 and ran the Nursery at the Junior School before becoming the school's Finance Manager. She is currently Head of SENCO. She is also a deputy designated member of staff for safeguarding and child protection issues.
In her spare time, Mrs Healey enjoys gardening and watching motor racing, and she supports Chelsea FC.
Designated Safeguarding Lead: Revd Bruce Rickards

Reverend Rickards is the Designated Safeguarding Lead for safeguarding and child protection at the Senior School.